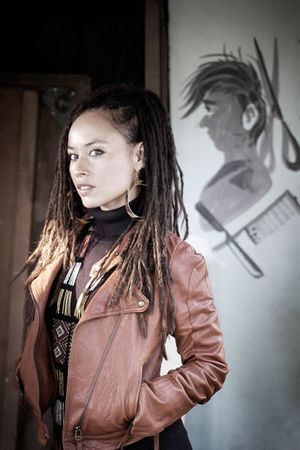 Saritah (Reggae, Soul and Acoustic) - Perth, Australia
Here We Stand
Earlier this year (May 11th to be exact) I got the chance to check out Saritah's live show at Oakland Bissap Baobab.  A Senegalese (West African) food, exotic cocktail, and world music venue located downtown Oakland.  It's right around the corner from 14th & Broadway.  The same place where protests erupted behind the killing of Oscar Grant by ex-BART policeman Johannes Meserle and the former headquarters for the occupy movement of the early 2010's.  Some might call the venue's location the good hood.  Placed right in the middle of the young, vibrant, and woke part of downtown Oakland.  That said, it seemed fitting that an artist as passionate about social issues as Saritah is, would be making a stop in Oakland, California during their trip around the world.
Born in Seoul, South Korea, Saritah (sa-REE-ta) grew up by the Indian Ocean in the most isolated city in the world – Perth, Australia.  She has this subtle calming nature about herself.  At least it seemed that way when I was introduced to the conscious roots songstress by one of her long-time supporters, David of Sure Things Productions.  She spoke softly, but respectfully and gave off an energy that exuded confidence, as well as left an impression that she was human and vulnerable to life's ups and downs just like you and I.  I like artist that are human.
I think it's important to say that I'd never heard any of Saritah's music before meeting her or watching her perform.  It was all a new experience for me.  Including the Senegalese food and drinks.  Which were pretty good, by the way.  Honestly, I was prepared to be impressed by Saritah.  Afterall, David doesn't just promote any ol' artist.  What I wasn't prepared for was the passion that she obviously held for her craft and her beliefs. This became apparent as she performed 2 sets worth of conscious heartfelt songs that took the room from the protests of the Keystone Pipeline at Standing Rock to New Zealand where her latest music video Here We Stand was filmed by Māori filmmaker Rongotai Lomas.
Saritah's voice was sweet, her stage presence seemed effortless, and her songs were all about something.  Her passion even stood out behind her guitar, which took up about 1/4 of her tiny frame.  The transitions between songs were entertaining as well, as her interactions with the audience gave us laymen even more insight into the artist (and the person) known as Saritah.
I urge you to check out Saritah's music, watch her video's, and support her on her journey which has already taken her half-way around the world.  Hope to catch you next time you're in Oakland, Saritah.  Thanks for paying The Town a visit.
- H&S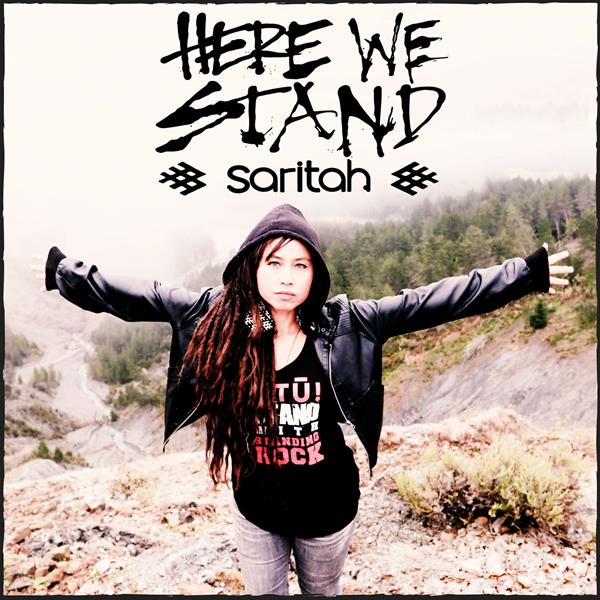 Inspired by a deep love of the lands and waters of our beloved Planet Earth, and the growing movement of people across the world who are standing up and speaking out to protect them, this one-drop reggae anthem produced by Australia's own Mista Savona is OUT NOW !! Download, stream and share away!! HERE WE STAND is a response to the continued onslaught of pollution and destruction that big business is inflicting on land and water across the planet, and a call to action to all of us to take responsibility for the future of life on Earth. - Saritah 
Available across all digital platforms now!!
WATCH 'HERE WE STAND' [OFFICIAL VIDEO]
HERE WE STAND
(Song & Video Credits)
Written by S. Newman and J. Savona
Produced by MISTA SAVONA
Guitar: Oakley Grenell
Bass: Patrick Kilby
Mixed by John Clayton
Mastered by Zeph White
Video filmed, directed and edited by Rongotai Lomas
Co-directed by Marcus Matawhero Lloyd
iTunes Link: https://itunes.apple.com/us/album/here-we-stand-single/1316105243
Official Website: www.Saritah.com