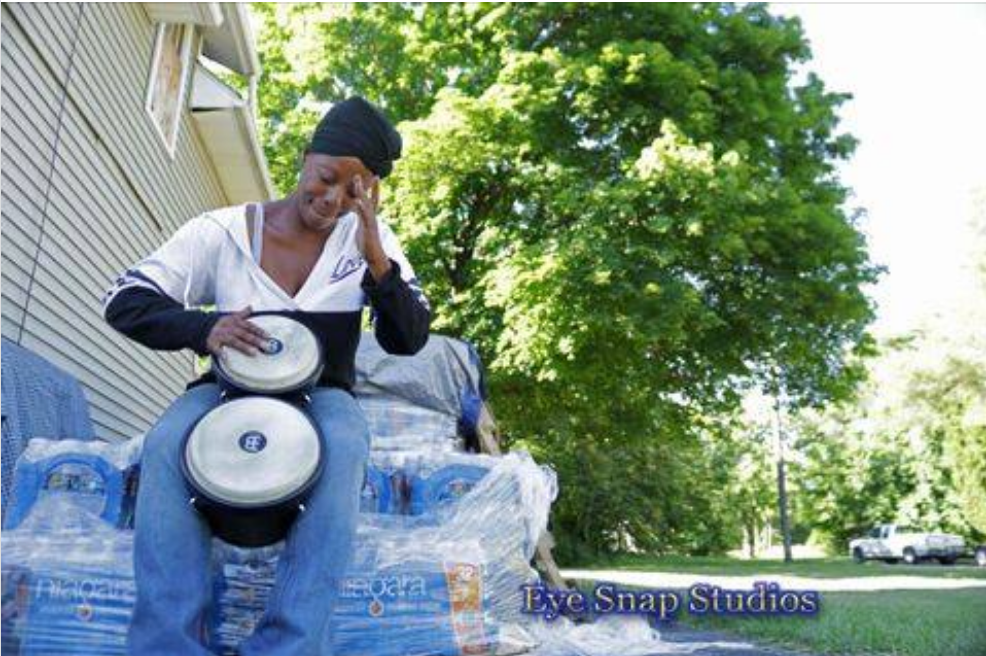 Photo by Eye Snap Studios (Flint, Michigan)
A couple of years ago Shannon Lacy aka Macana Roxie, a SF Bay Area native, a mom, and a musician made the journey across country from the Bay to Flint, Michigan in search of a new community to not only live in, but also become a contributing member.  Since arriving she's managed to become just what she envisioned.  A home owner and a vital part of her new community.
Most of us are aware of the ongoing water crisis in Flint, but for Shannon the crisis lives literally on her door-step.  So, what does one do when your neighbors are in need of clean water?  Some would tweet about or even go so far as to share a meme about the situation happening in Flint, but it takes a person of certain level of character to actually move into a city in crisis, share in the pain of that crisis, and also help provide an admirable solution to the crisis.
Shannon decided to reach out to her friends back home and throughout the rest of the country, rallying up support and donations in the form of clean water for the citizens of Flint.  Shannon's #FlintWaterGiveAway is going on event number 3, after numbers 1 and 2 were deemed successful.  Although successful, there's still more work to be done.
Interested in making a donation that is certain to reach ground zero and help Shannon's new friends and neighbors in Flint, Michigan?  We'd recommend you support Shannon Lacy's Flint Water Give Away.  She's making some all original moves.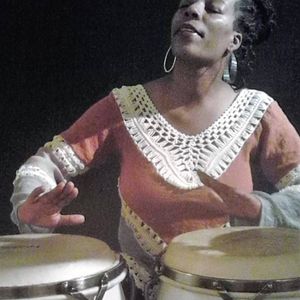 From the Facebook Page of Shannon:
Shout Out to all the musicians, authors and entertainers that put the "bounce on the ounce" for the water giveaway! Many times we play for various causes, this time our #Water contributions are giving #life via clean water. FlintWaterGiveAwayIII is coming up, so if you want to send water here's how: 
You can order half and full Pallets of Water: $105 Half Pallet | $210 Whole Pallet
Call Lowe's in Flint, Michigan: 810-744-2420 to Place Your Order.
Contributions of less than a half or full pallet, to build a pallet with others.
Please Send Cash Donations via PAYPAL or Cash App:
PayPal: SterlingGoldstienPublicationPR@gmail.com  |  Cash App: $ShannonLacy 
Thank you, 
Shannon Lacy aka Macana Roxie 
#TheBay ?♥️??#Flint
                    Photo by Shannon's son: TJ aka Tenny J.