Nick Visco, a recent graduate of William Paterson University studied radio and television in hopes to take his media dreams to the next level. He participated at the WPU station where he earned his spot on the air to both host and produce his own show called, Nick Visco's Hip Hop Shop. Nick Visco's Hip Hop Shop is a place where all talent is welcome to showcase underground music that wouldn't normally get a look from the mainstream world.  During Nick's time in school, he had the privilege of conducting various interviews with both local artists and industry heavy weights such as; Charlemagne Tha God, PnB Rock, Lil Uzi Vert, DJ Envy and the cast of Shoboy in the Morning on 92.3 AMP Radio.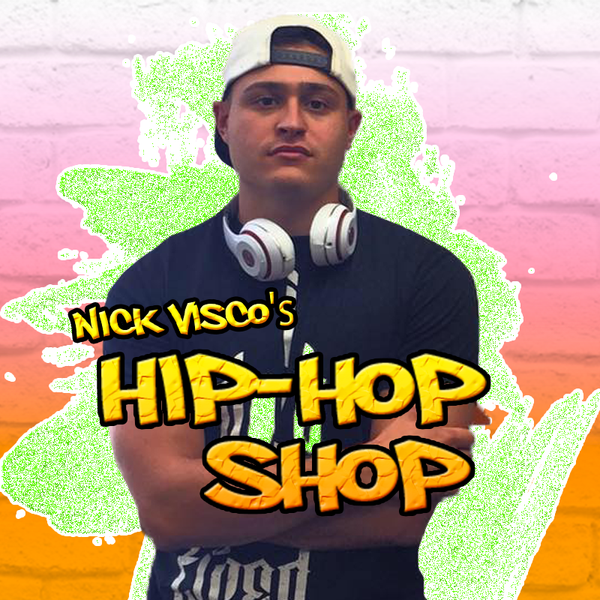 Over the last year or so things had been tough for Nick in trying to find a full time position in his field of study. It forced him to think outside the box.  During this time he realized he had to build a present on all social media platforms including; Facebook, IG, Twitch, & Youtube where Nick Visco's Hip-Hop Shop was born!
On the show viewers must submit their original music via email to: checkmysongvisco@gmail.com ahead of time, in order to be featured on the live show. If played, both NIck and the live audience rate each song on a scale from 1-5. Really bad records get "The Blanket" and awesome records receive "BOOPY MUZEEK". These terms help in giving the show its own unique twist and sets it apart from the rest.
Nick's goal is to help shine a light on the various artists struggling to make their dreams a reality. Nick also conduct's interviews taking pride in his interviews for their depth and ability to help connect his audience with new talent. 'Often times, people overlook what they don't know and this is why so many underground artists fail before they even start.' The key is to connect with an audience on a level that goes beyond music.  How does Nick Visco's Hip Hop Shop achieve this? Through conversation.  That's how. 'With the right questions you can bring out the best in the individual. This is what helps them connect which in turn, provides a larger  fan base.'
Here are a few link's to help you tune-in live to Nick Visco's Hip Hop Shop.  Nick and the show are definitely AO!
NVHHS on Facebook | NVHHS on Instagram | NVHHS on Twitch | NVHHS on YouTube
www.nvthehiphopshop.com
Official Website
You can also support Nick Visco's Hip Hop Shop by copping a cool T-shirt at:
https://nvthehiphopshop.com/shop