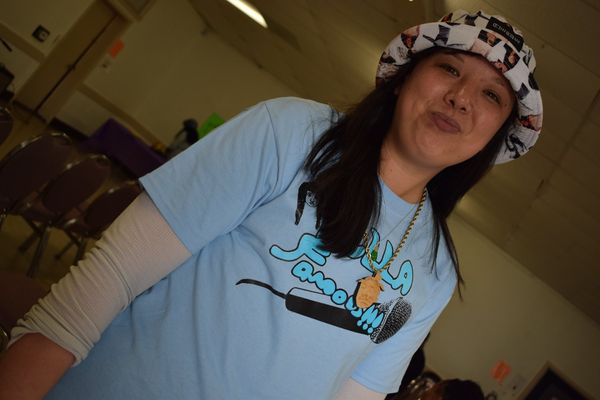 Lindsey Leong, HELLA Famous
San Jose, California native, Lindsey Leong is not just a passionate spoken word artist.  She's also an avid supporter and promoter of indie recording artists, groups, dj's, and good people in general.  She's the sole proprietor of her own brand HELLA Famous, and one of the most active promoters of underground hip-hop/rnb in the south Bay Area.  In her own words, she's a promoter, event host, A&R, floacist (spoken word artist), and an artivist (activist + artist).  Of course that's a lot of hats for one person to wear, but they all fit Lindsey perfectly.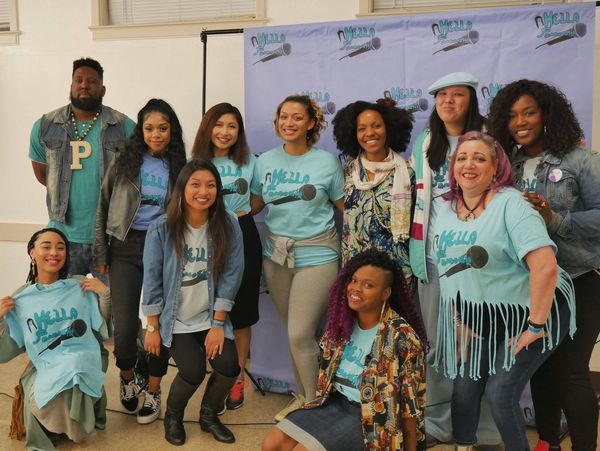 Lindsey Leong & Friends at a HELLA Famous event
There aren't very many promoters in the Bay Area that provide healthy platforms for talented ladies looking to showcase their art, but HELLA Famous's events do exactly that and then some.  Love is a Verb, Ladies First, and Girl Talk are just a few of the name's of the show serie's that HF hosts.  The fact that the HELLA Famous event's tend to have softer themes does not negate the fact that Lindsey recruits the best undiscovered talent she can find.  Males included. Just check out the HELLA Famous Hip-Hop Prom.  With that said, HELLA Famous is a true extension of Lindsey's personality, which is warm, colorful, entertaining, and inclusive.  That's what you can expect from anything Lindsey is involved in.  That and a great show.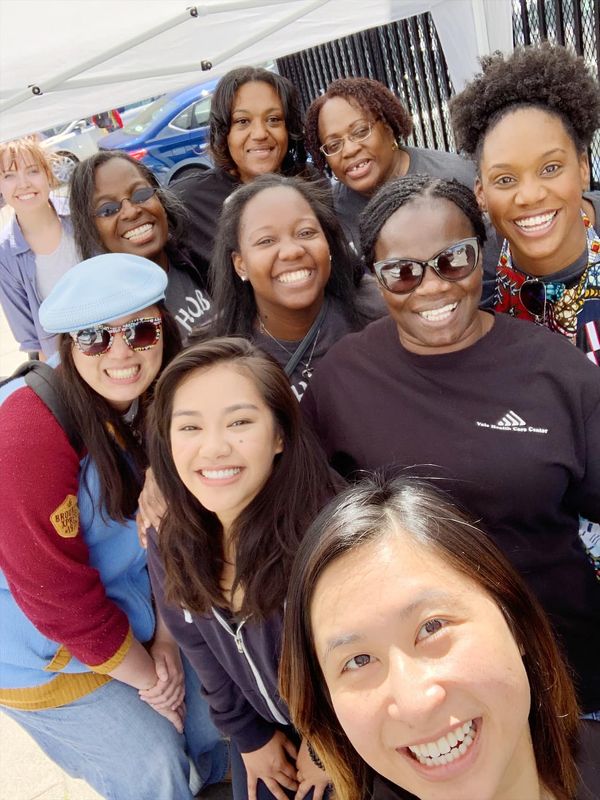 Connect with Lindsey Leong of HELLA Famous Online
HELLA Famous on Facebook
HELLA Famous on Instagram
HELLA Famous on YouTube
HELLA Famous on Twitter
HELLA Famous on Soundcloud